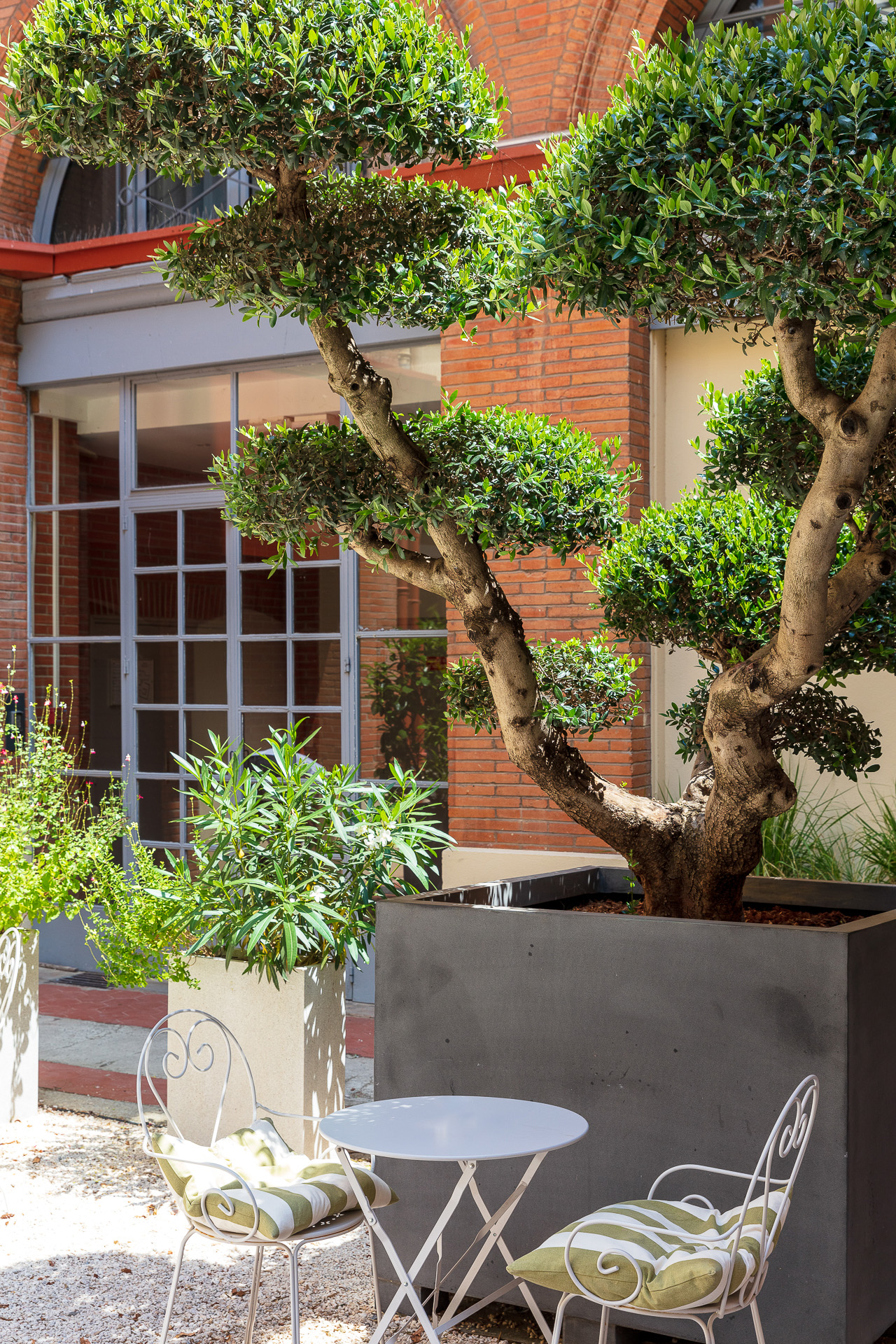 HÔTEL IBIS STYLES Toulouse CAPITOLE
L'hôtel Ibis Styles Toulouse Capitole est la concrétisation d'un projet un peu fou, initié par un couple qui s'est passionné pour la rénovation complète d'un hôtel particulier du XIXème,
situé sur la mythique place du Capitole, un bâtiment chargé d'histoire faisant partie intégrante du patrimoine Toulousain.
Aujourd'hui, l'hôtel se compose de 70 chambres entièrement rénovées et repensées pour un confort optimal, tout en respectant les normes environnementales actuelles .
La répartition des chambres s'organise autour de petits patios et d'une grande cour intérieure végétalisée qui en font un véritable ilot de paix et de verdure au cœur de la ville rose.
La décoration sur le thème de la musique, du chant , et de la danse s' accorde avec la proximité de l'Opéra du Capitole.
Tout un univers musical animé de petites notes design en touches subtiles résonnent dans les différents espaces.
A l'entrée, le lustre musical vous donne le ton et toute notre équipe se fera un plaisir d'orchestrer votre accueil afin d'harmoniser votre séjour.S
Our hotel is ALLSAFE Bureau Veritas certified.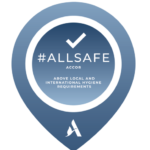 Preferential rates at the Capitole public car park located at the foot of the hotel.
Our comfortable rooms have a musical theme and invite you to relax. They are all air-conditioned with optimal insulation and perfectly soundproofed for your well-being.
Elles sont équipées d'une literie (160×200 et 180×200), d'une TV équipée d'un Chromecast et du Wifi très haut débit garanti.
For a business stay, a romantic trip or a family trip, choose from our different room categories. 
Les chambres Standard avec lit double (15-20 m²) offrent des vues sur les différentes cours intérieures de ce bâtiment historique.
The Superior rooms (18-27 m²) offer a view of the large inner courtyard or the rue du Taur. Some rooms in this category are accessible to PRM.
The Privilege rooms (18-32 m²) offer breathtaking views of the Place du Capitole.
The Family Suites consist of 2 interconnecting rooms perfectly suited for your family or a stay with friends.
HÔTEL IBIS STYLES Toulouse CAPITOLE
Our hotel puts at your disposal its typically Toulouse cellar in pink bricks to welcome your meetings on the Place du Capitole. Combine work and pleasure just a stone's throw from the Place du Capitole!
Surface area: 80m².
Capacity: 40 people in a theatre layout
Capacity: 30 people in a U or class.
Projector
TV screen
HDMI and VGA connectivity
2 paper boards
Pens,
A4 sheets
Water bottles and cups
2 microphones
Dedicated Wifi
Air conditioning and ventilation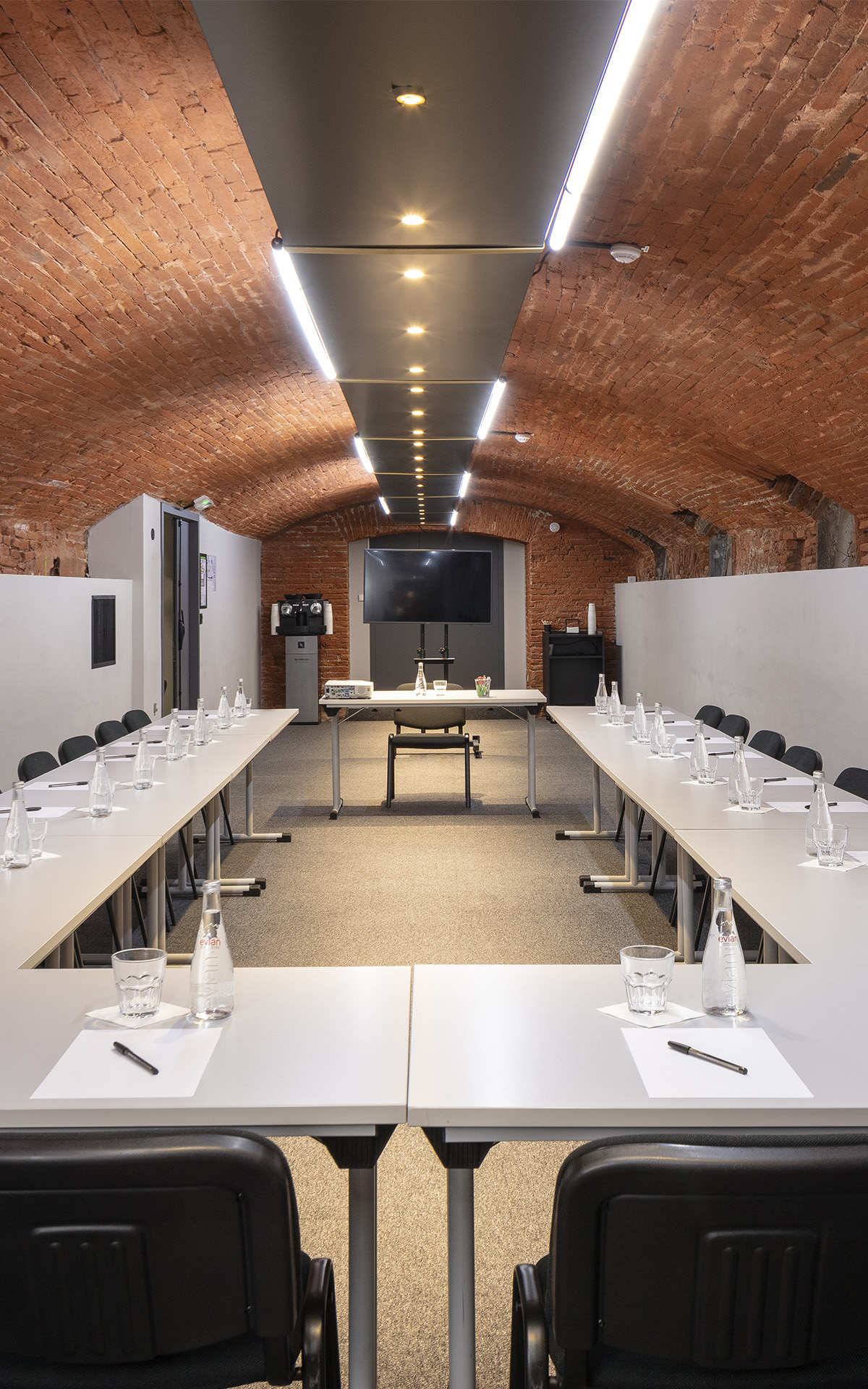 You can start your day in Toulouse in a relaxed way: breakfast is included in the room rate.
L'hôtel Ibis Styles Toulouse Capitole vous offre également un espace bar proposant une carte de cocktails et de  vins régionaux privilégiant les producteurs locaux.
In fine weather, the large interior courtyard is transformed into a pleasant garden where you can relax. A real haven of peace in the heart of the pink city.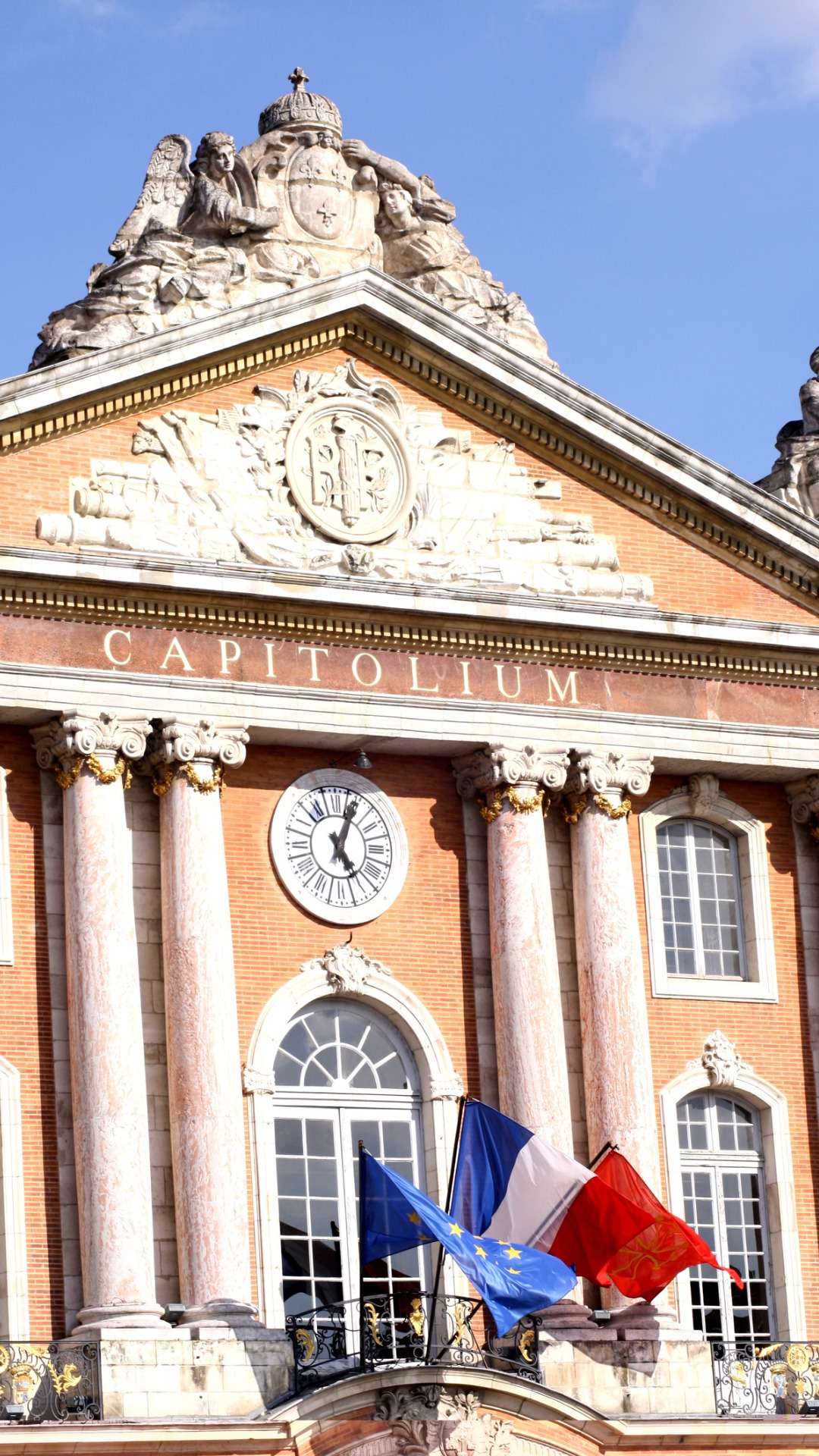 HÔTEL IBIS STYLES Toulouse CAPITOLE
Places to discover around the hotel
With its privileged location directly on the Place du Capitole, our hotel allows you to easily explore the main points of interest in Toulouse.
La place du Capitole élue 4ème plus belle place de France
Le Théâtre du Capitole
Le couvent des Jacobins
La basilique Saint Sernin
L'Eglise du Taur
L'Envol des Pionniers : musée dédiée à l'aéronautique
La Halle aux Grains : salle de concert mythique
Un centre d'affaires avec le centre de congrès Pierre Baudis à proximité
Le MEET : Parc des Expositions et Conventions de Toulouse
Cité de l'espace : centre de culture scientifique
Le Quai des Savoirs
HÔTEL IBIS STYLES Toulouse
CAPITOLE
*Mandatory fields. This information will remain confidential and will never be distributed to any organisation.
**By submitting this form, I agree that the information entered in this form may be used and processed to enable me to be contacted, in the context of my request for information, whether by e-mail or telephone. To find out about and exercise your rights, in particular to withdraw your consent to the use of data collected by this form. Please consult our privacy policy. Legal information
This site is protected by reCAPTCHA - privacy policy and the conditions of service apply.
HÔTEL IBIS STYLES Toulouse CAPITOLE